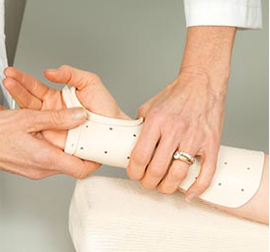 Hand & Upper Extremity Therapy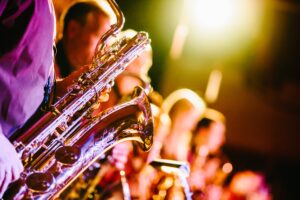 We are experts in the evaluation and rehabilitation of the upper extremity (shoulder, arm, wrist and hand). Below is a list of some of the various conditions we work with:
Repetitive Strain Injuries and Inflammatory Conditions:
Arthritis (Osteoarthritis, Rheumatoid Arthritis, Psoriatic Arthritis, Synovitis)
Adhesive Capsulitis / Frozen Shoulder
Nerve Compressions (Carpal Tunnel, Cubital Tunnel, Radial Tunnel)
Shoulder impingement, rotator cuff injury
Sports-Related Injury
Tendonitis (Tennis and Golfer's elbow, Trigger Finger, DeQuervain's Tenosynovitis)
Upper Extremity Trauma:
Acute or Chronic Pain Syndromes (CRPS or RSD)
Burns/Crush/ Poly-Trauma
Fractures of the Hand, Wrist, Forearm, Elbow, and Shoulder
Joint Dislocations and injuries
Ligament Tears
Tendon Injuries (lacerations, repairs, and transfers)
Post Surgery, including, but not limited to:
Amputations
Dupuytren's Contracture Surgery (Fasciotomy)
Fracture Fixation
Ganglionectomy, Synovectomy
Joint Arthroplasty/reconstruction
Nerve Repairs
Peripheral Nerve Decompression (carpal or cubital tunnel release)
Tendon repairs and transfers
Trigger Finger/Thumb release
Wrist Surgeries
Naturally occurring conditions:
Arthritis
Autoimmune Conditions
Congenital Deformities
Cysts and Tumors
Dupuytren's Contracture (Post-operative Management)
Infections
Stroke and other Neurological Pathology Impairing Upper Extremity Function
At Lang Hand Therapy, we strive to provide a healing and supportive rehabilitation environment. Treatment plans are targeted to address specific upper extremity conditions with special consideration for the individual and their unique goals/ life roles.
We implement evidenced-based techniques that provide pain relief and facilitate functional recovery. These therapies include, but are not limited to:
Custom Splint / Cast Fabrication
Electro-modalities
Ergonomic Assessment and Intervention
Joint Mobilization
Soft Tissue Mobilization (nerve and tendon gliding, myofascial massage, scar management)
Taping
Thermo-modalities
We use therapeutic exercise and functional activities to promote:
Range of motion
Edema reduction
Strength/endurance training
Desensitization and sensory re-education
Wound care and scar management
Motor retraining
Dexterity and fine motor control
Activity modification
Postural control
Work hardening and pre-vocational training
Click the button below to learn more about Hand Therapy: